Tommy Wood
Tuesday, July 25, 2023 at 5pm
Musical seeds of faith and family were planted in rich, melodious soil for country music recording artist Tommy Wood. To date, Tommy has recorded five albums with heartfelt country songs that can be heard by the whole family, filled with words that will forever soak into your ears and heart. Tommy has performed hundreds of shows on the east coast and midwest including sharing the stage with many national acts.
Stoney Roberts Demolition Derby
Tuesday, July 25 & Saturday, July 29, 2023
The Loudoun County Fair is proud to have the Stoney Roberts Demolition Derby.
The Demolition Derby will be held on Tuesday at 7:30 PM and on Saturday at 8:00 PM in the Outdoor Arena.
Here is the link to the Registration form if you wish to participate.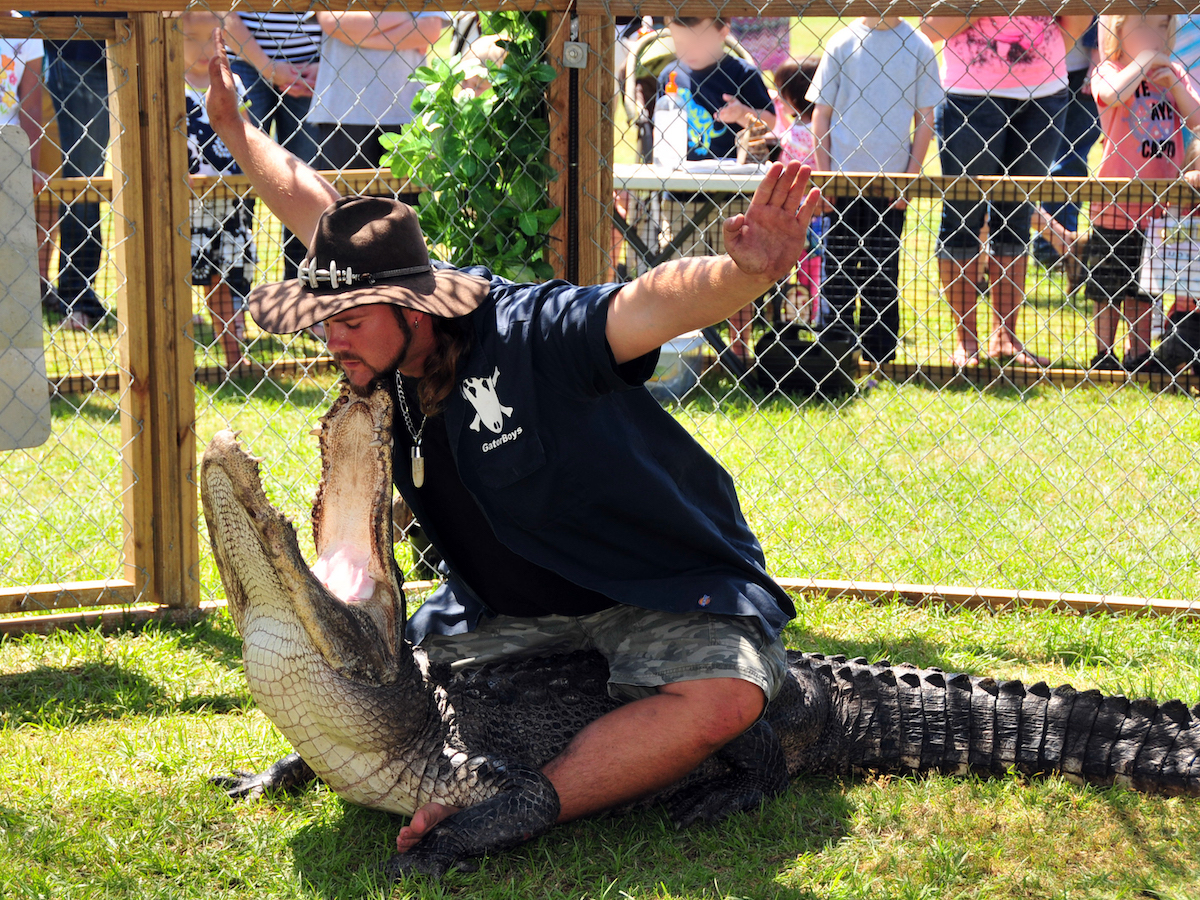 Scales, Tails, and Teeth
Tuesday, July 25, 2023 — Saturday, July 29, 2023
Gator Boys Road Shows brought to you by Scales, Tails, and Teeth. See Jimmy Riffle—one of the stars of the hit show Gator Boys on Animal Planet—and the rest of his crew bring unique alligator wrestling and wildlife to you.
Wild West Showdown
Tuesday, July 25, 2023 — Saturday, July 29, 2023
Watch in amazement as the World Fast Draw Champion dazzles you with lightning speed and amazing accuracy! Prepare to have your heart stolen when you meet Cowboy Andy's furry friend, Bandit the K9 flame jumper! Watch at the edge of your seat as Guinness World Record holder Andy Rotz throws razor-sharp knives dangerously close to his fearless assistant as she whirls around on the flaming wheel of death! From world-class trick roping to gun slinging and everything in between, you do not want to miss a second!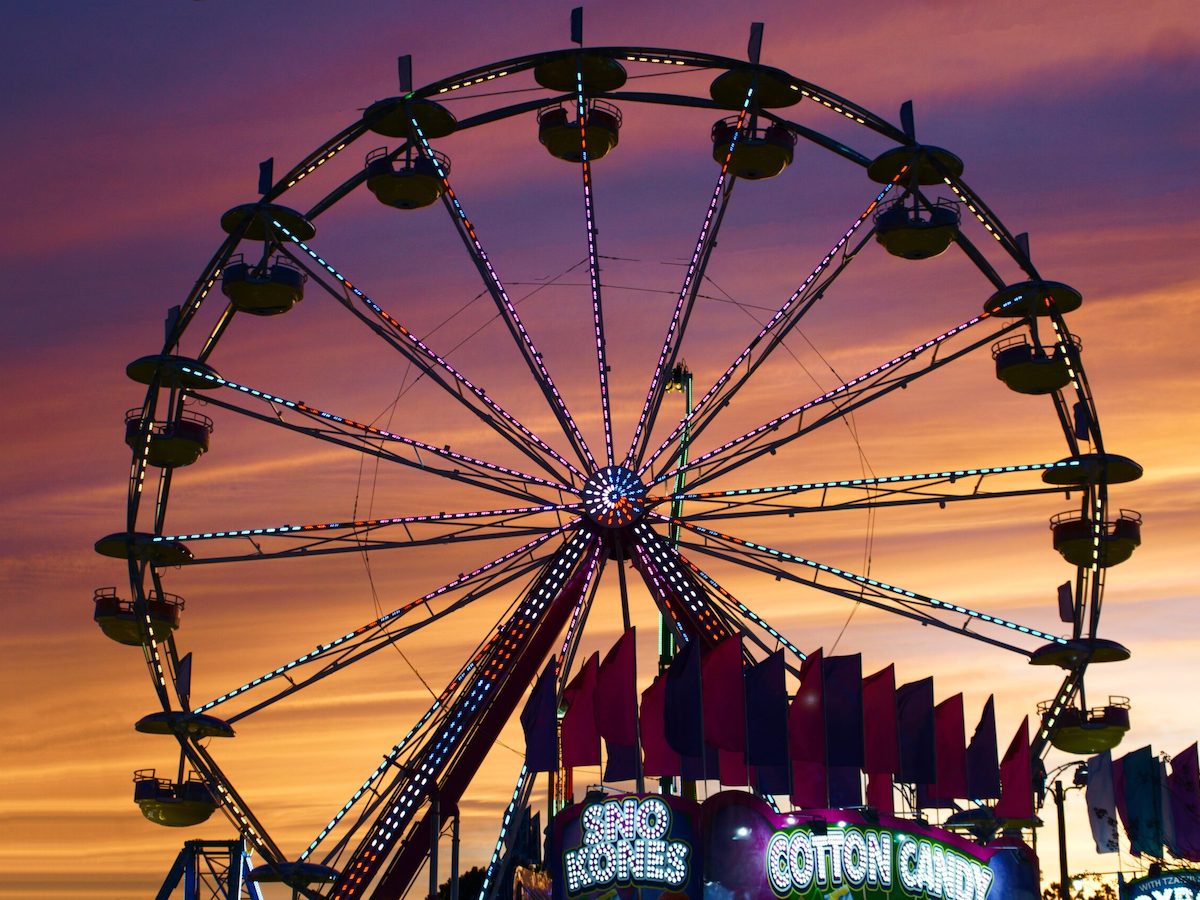 Carnival
Tuesday, July 25, 2023 — Saturday, July 29, 2023
The Loudoun County Fair is proud to announce that Amusements of America will be setting up our carnival, this year!
Carnival opens at 4pm on Tuesday, July 25; 11am on Wednesday, July 26; 4pm on Thursday, July 28; 12pm on Friday, July 29; and 11am on Saturday, July 30.
Bar C Ranch Petting Zoo
Tuesday, July 25, 2023 — Saturday, July 29, 2029
You've come to the Loudoun County Fair to see all the cool farm animals, but don't miss some more exotic animals, too.
Agricadabra
Tuesday, July 25, 2023 — Saturday, July 29, 2023
Playing daily, the Agricadabra show meshes farm, fun, and magic. Don't miss it!
Alison Thoms
Wednesday, July 26, 2023 at 12pm & 5pm
Alison Thoms is a self-described "singer, songwriter, and strummer." She is recognized by her dynamic, wide-ranging vocals and relaxed, gently percussive strumming style. She brings a soulful and sometimes edgy style to her performance of original works and her interpretations of rock, pop, country, and blues songs written during the last seven decades. Her rock-a-chill manner is said to capture the likeness of Janis Joplin, Bonnie Raitt and Mary Chapin Carpenter.
Pig Scramble
Wednesday, July 26, 2023
Entry fee is $20. Winners get to take home a pig or $20 cash.
Complete the online registration form or download and bring the completed registration form with your payment to the Fair Office by 6pm on the day of the scramble.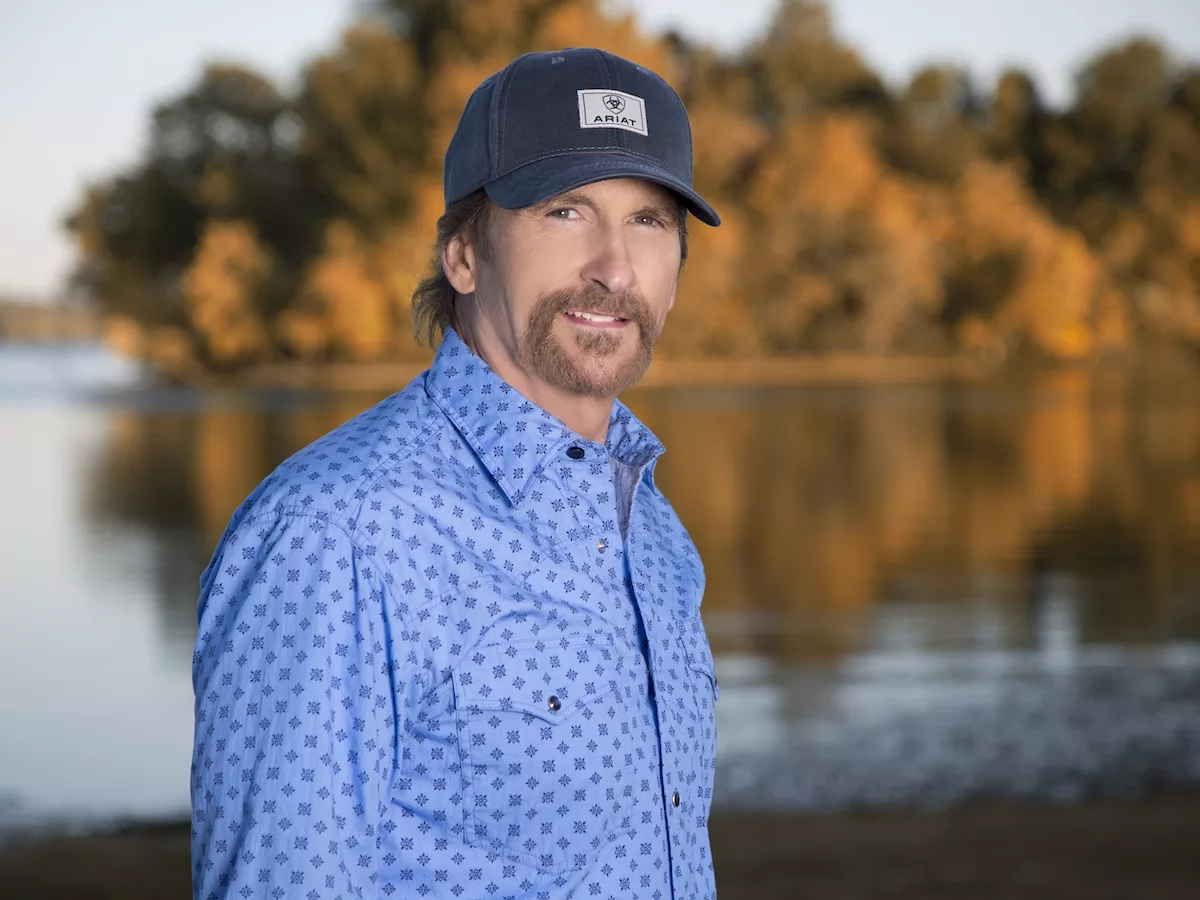 Glen Shelton
Thursday, July 27, 2023 at 5pm
National recording artist, Glen Shelton, performs his Music Row Country Breakout Radio Chart song, "Writing You A Love Song," along with his brand new national release for this year and a show full of popular country and rock cover songs from many favorite artists. Glen has shared the stage with more than 50 well known national acts, performed at hundreds of events and venues, and has been endorsed by multiple national acts. Glen signed with a Nashville record label in 2022.
True Grit Rodeo
Thursday, July 27 & Friday, July 28, 2023
True Grit Rodeo was started in 1998 by a couple of friends looking for excitement. Little did they know that 20+ years later it would be a family tradition. Come and watch True Grit Rodeo and enjoy Bull Riding, Barrel Racing, Mini Bull Riding, and Mutton Busting.
The Loudoun County Fair is excited to announce that the True Grit Rodeo will be showing 2 nights, Thursday and Friday!
Carolyn Eyerly
Friday, July 28, 2023 at 5pm & 6:15pm
D.C. Best Bluegrass Artist of 2022 Carolyn Eyerly will be performing solid bluegrass as well as some classic country and soft rock tunes. Carolyn has been a dynamic lead singer in the Washington, D.C. area since 2011 in Sweet Yonder and Shenandoah Run, with whom she released four CDs. In 2021, Carolyn released a solo CD, The Sunny Side Of Life, which includes 7 of her original songs. Eyerly leads a bluegrass quintet under her own name, The Carolyn Eyerly Band, and is also performing with the popular all-women bluegrass band, Sweet Yonder.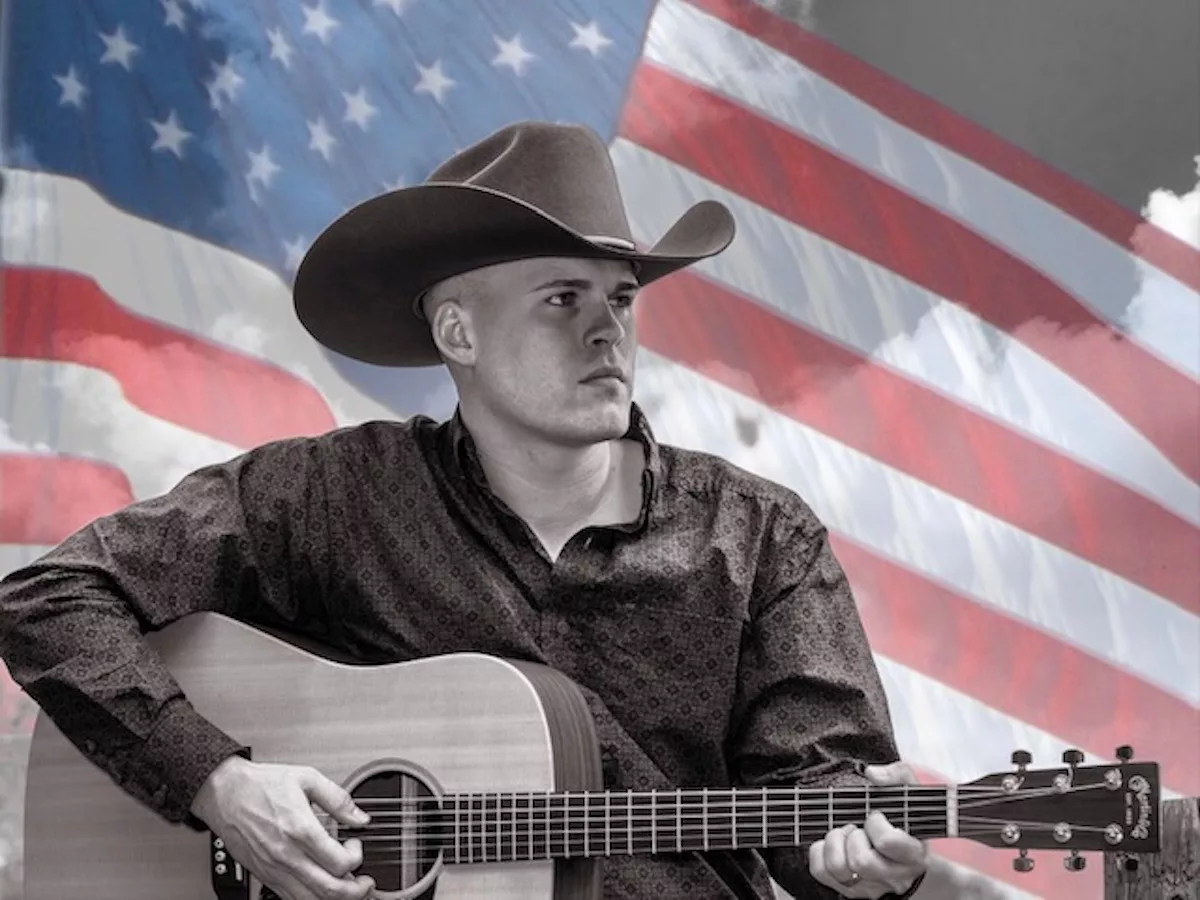 Ian Vest
Saturday, July 29, 2023 at 12pm & 3pm
Ian Vest is a Southwestern Virginia native, born and raised in rural Floyd County. Ian has a throwback style of country music that is reminiscent of those like George Strait and Randy Travis. His original songs are heavily influenced by the experiences in his life, faith in God, family, and pride of country. On May 29, 2023, Ian released his first single, "Wrapped In Red White And Blue", on all music platforms.
The Mullins Sisters
Saturday, July 29, 2023 at 5:30pm
The Mullins Sisters is truly a family affair, spanning decades of entertainment to Virginia from Hampton Roads with deep musical roots in the Southwest heart of the Appalachian Mountains of the state. From country classics, today's hits, and their original music, these sisters deliver a pure harmony only siblings can. Deanna, Betty, and MaryLou have been professional musicians and singers most of their lives performing in many venues with several bands on the East Coast!