Kiss-A-Pig
Saturday, July 29 at 6:30pm
Over the years, one of the Fair's most cherished traditions has been the Kiss-A-Pig competition. Select community members vie to raise the most funds for the Loudoun Fair & Associates Scholarship Fund which awards several scholarships each year to graduating 4-H high school seniors pursuing higher education. The Kiss-A-Pig winner gets the privilege of kissing a pig—smack on the lips—in front of a crowd of hundreds of Fair patrons. Please check out each of the Kiss-A-Pig candidates and donate to your favorite. Can't decide? Give a little to each as it all goes to a worthwhile cause. Thank you for your support!
Paige Critchley
I was born in Harrogate England and moved to the US when I was young. Most of my cousins, aunts and uncles are/were farmers here in the US and England.
I worked for a couple of drag racing teams here in the US and Australia in the past and. was able to do some traveling for several years.
I opened Paige's Pit Stop in 2018 to serve the community with healthy foods. I grow veggies, raise ducks for eggs, raise chickens for meat and eggs.
I also raise turkeys every year for Thanksgiving. I work with local farms in the area for the other items in my store. M & B McKimmey Farms in Lovettsville supplies my beef, Midnight Forest Farm in Lincoln supplies my pork and New Asbury Farm in Leesburg supplies my Lamb as well as numerous other small farms that supply items such as local honey, baked goods, chips, salsa, queso, coffee, hickory syrup, freeze dried candy and more.
I donate to a local food pantry weekly throughout the year to help feed people in need. I donate Christmas trees each year to people in need to make their holiday a little more special. I also hold field trips for small local schools to teach kids about farming. Every year we are a collection point for Toys 4 Tots to help kids have a brighter Christmas.
Although I do not have kids, nor have I been in 4-H before, I love to support the kids of Loudoun County 4-H and help with marketing the fair.
Thank you for your support. Feel free to stop in, visit my farm market, see the animals and make a donation to help me raise the most money for scholarships for the hard-working kids of Loudoun County 4-H and watch me kiss the pig this year.
Stephen Grant
Stephen has over twenty-five years of sales and marketing experience with GAM – Graphics and Marketing. He is the GAM's liaison for the HOA & Community Association clients and as an Educated Business Partner, has been energetically helping community associations communicate effectively to their communities for years.
Stephen is a former Patrol Deputy with the Loudoun County Sheriff's Office and currently volunteers as a Station Chaplain with Loudoun County Combined Fire & Rescue Services and is a 41-year member of Sterling Volunteer Rescue Squad.
Stephen is a father of 4, grandfather of 1, and spends his free time exploring local history, national parks, waterfalls, and trains. Stephen has a passion for community service, Type 1 Diabetes advocacy as well as Autism and Asperger's awareness advocate.
Lastly, Stephen was the 2021 Kiss the Pig Champion!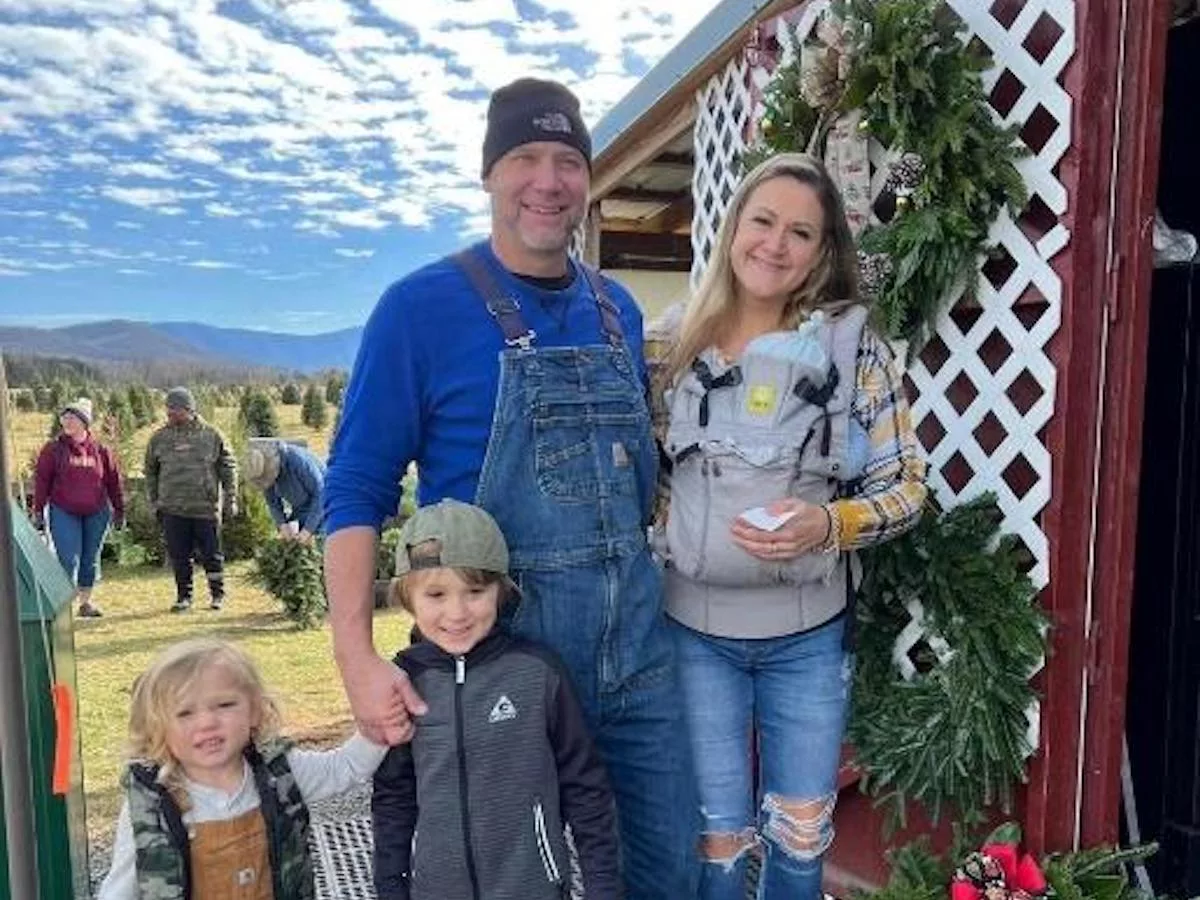 Jason Lage
Jason Lage is a 25-year restaurant veteran and a native of Northern Minnesota. Lage has served as executive chef in many fine dining restaurants, luxury resorts, inns and hotels in the DC metropolitan area including: Lansdowne Resort, The Jefferson Hotel DC, St. Basil Restaurant and The Oval Room. In his travels through France, Lage studied and worked at Michel Bras in Laguiole, France (Michelin 3 Stars) as well as Pierre Gagnaire in Paris, France (Michelin 3 Stars). Upon returning to the States, he was the featured chef at the James Beard House for three consecutive years.
As a staunch supporter of the farm-to-table concept, Market Table Bistro is perfectly situated in the agricultural heart of Loudoun County. This has allowed Market Table Bistro to develop personal relationships with the farmers and purveyors who supply the ingredients for the restaurant. According to Lage:
It takes my dishes to another level to be able to pick and choose the finest, freshest ingredients and also know the name of the farmer that grew it for me. There's accountability that works both ways – I get the best products available and the growers know those products are being respected and used well in my kitchen. The real winners, though, are the diners.
For Lage, the "keep it simple" approach to cuisine has been at the heart of his success and the many awards he has received for his cooking. Lage's approach is to get the best ingredients available and do as little as possible to those ingredients – just enough to enhance or intensify the natural flavors to let the ingredients taste of themselves.
Jason in a United States Army veteran. He met his business partner, Rebecca Lage, while working at Lansdowne Resort. Together they also own Market Burgers Fries Shakes in Purcellville. The couple lives on a small farm in Lovettsville with their 3 sons Robert, Jason ll and Richmond.
Lisa Rogers
Lisa Rogers lives in Hamilton on her family farm. She owns and manages Loudoun Milling, a farm that grows commercial grain crops, straw, and horse and cattle hay. Lisa was born and raised in Western Loudoun. When Lisa is not at the Mill,, she is working in her garden and spending time with her grandchildren. Lisa has been a longtime supporter of the Loudoun County Fair, through sponsorships, auction, and many hours while her youngest daughter was in Leaps and Bounds Horse Club and the Beef Club.
Chase Schneider
Chase Schneider is a Loudoun County Native, whom resides in Round Hill. Chase is no stranger to Loudoun County 4-H program and to the fair. Over the last 20+ years, he has spent countless hours throughout various clubs volunteering and being a 4-H supporter. Going through the program with his two children and now continuing to be a staple within the program as his grandchildren participate, Chase has a true understanding of what 4-H is about and what the program does for children and their future.
After all these years, he decided it was time to give back beyond volunteer hours and sponsorships.
All donations made/funds raised will not only help us all see Chase Kiss-A-Pig at the 2023 Loudoun County Fair, but most importantly the money will be going to scholarships received by dedicated, hardworking 4-H members who deserve to be recognized for their outstanding contributions to their communities and help them to be successful in furthering their education.
Thank you for your consideration and support in this fun filled venture!
Will Waldman
Will Waldman has been the Principal of Smart's Mill Middle School since 2011. He has been with LCPS for 26 years as a teacher, dean, assistant principal, and principal. He has been married to his wife, Mary for 29 years. He has two daughters. One is a nurse and the other is studying to become an Early Childhood Special Education teacher. Mr. Waldman has spent most of his life in this area. He went to public schools in Prince William County, he is a graduate of Radford University, James Madison University, and Shenandoah University. He has lived in Loudoun for the past 24 years.